Who's ready for some College football?!?!
Better yet...who's ready to watch the CAROLINA GAMECOCKS???!!!!
Obviously this girl ;)
There are only 20 days left until the first game, and I am very anxious and excited as you can tell!
Our first game is against Vandy (Vanderbilt) on Thursday August 30th at 7pm.
So all of you Gamecock fans put your spurs up and start showing that Cockytude!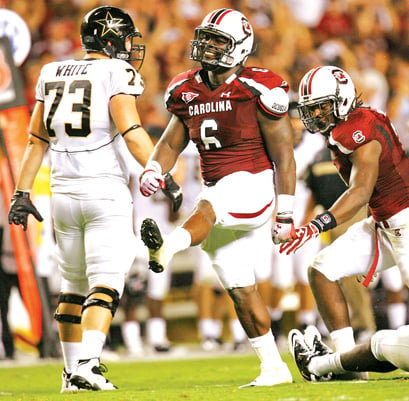 USC GOOOOO COCKS
xoxo
blh